Software development is an industry that's constantly changing. Finding success requires companies to change along with technology or be the change that pushes everyone else forward. At Bitbean, we've built a team that puts us in the best position to do both.
Our approach includes a complex methodology that we call Shifting Perspectives and it's gaining a lot of attention in the industry. This is because we've recently been awarded as a New Jersey top software developer for 2022 by Clutch. Shifting Perspectives goes deep into the rabbit hole of business processes to investigate all avenues designed to uncover the key obstacles that hinder growth while finding and targeting new opportunities for success.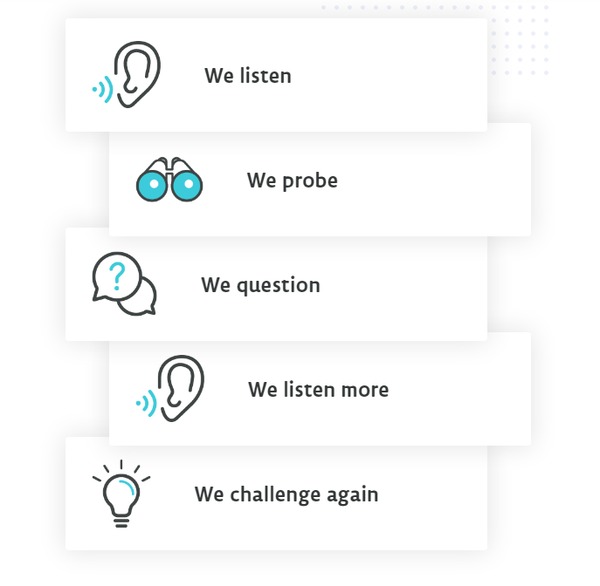 In order to be included in the 2022 leading agencies of any industry, a company needs to earn as many highly rated reviews as it can. This system puts the initiative on the clients, who are in the best position to say if a service provider is good or bad.
"We are proud to again be a Clutch Leader for 2022 and strive to continue our record of exceptional customer service and innovative solutions for years to come." - Ephraim Arnstein, CEO of Bitbean.
​What is Clutch? They are "an online review and rating platform that provides the B2B industry with important fact-finding research." They do this by applying a unique verification process to all the information sent to them before publishing the same as reviews on the website.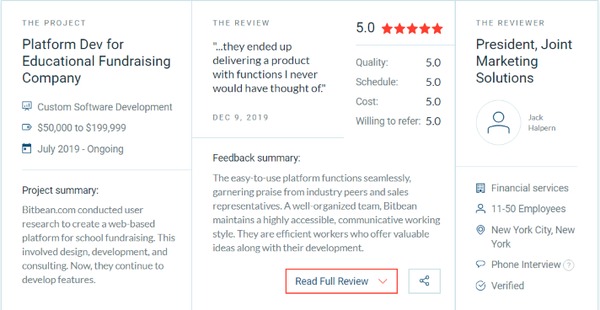 As a Clutch award recipient for another year, we want to take the time to shout out to our clients and partners who helped make this award possible for our team. We recognize it takes time and effort to write, verify, and publish these reviews, having so many people willing to invest all that into our growth is something we'll never forget.
Learn more about our services and why we're getting so much praise from clients and third-party platforms by visiting our website. Tell us about your project plans, so we can start brainstorming how we can help you achieve your goals.