Custom software designed to provide effortless shipping
As online shopping of products and services become the norm for consumers, shipping needs to be simplified. We'll provide you with easy shipping options and best rates with a seamless integration with high-quality freight carriers.
Let's talk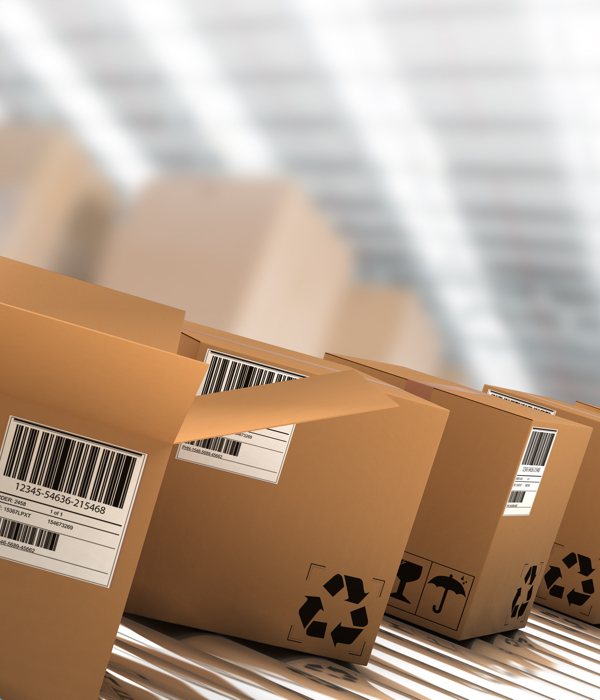 How we benefit shipping
Manage processes
Negotiate best rate options, schedule pickups, prepare bills of lading, print shipping labels and track your shipments from pickup to delivery with a robust shipping software system.
Seamless user experience
Users effortlessly compare and automatically select the best carrier options for each shipment based on real-time rates and delivery times.
Full scale integration
With an optimized and flexible shipping software solution that's customized to ensure compatibility with all freight carriers and across all platforms.
Logistics management
Opt for smoother transactions from supply chain management to payment, across all platforms and channels through API integration into the logistics process
Expertise in shipping software
Systems integration
Automate your freight shipping processes through seamless integration with MIS/ERP systems.
Optimized business systems
Customize your shipping and order fulfillment processes to save time and costs to efficiently ship orders.
Regulatory compliance
Web-based solution simplifies compliance with industry standards and major retailers' requirements to improve productivity and efficiency.
Reporting
Monitor freight costs accurately with reporting functions that include accounting and shipping reports via integration with your ERP system.
Systems management
Boost your fulfillment efficiency by standardizing packing and shipping processes as you manage and govern all aspects of your shipping business with industry-specific customized shipping software.
Application/systems modernization
Bitbean's team of expert designers, developers, and engineers will transform your old, outdated applications and processes and transform them into efficient, upgraded shipping software systems.
Web & mobile systems
Our web-based platforms and mobile apps are developed with the latest mobile technologies and innovations to enhance services for your employees and customers.
Technology consulting
Through a comprehensive analysis, we'll provide insights to the performance of servers, network components, and business workstations to determine risks, recommend improvements, and assess alignment with best practices.
The Bitbean advantage
arrow_forwardWe develop customized shipping software to streamline processes, increase productivity, and match your specific business goals.
arrow_forwardWe bring years of experience to your project provide the most efficient online solutions for both web and mobile platforms.
arrow_forwardWe'll integrate with (or update) your current legacy systems to keep up with technical and regulatory requirements.
arrow_forwardWe provide enhanced internal and external user experiences with digital solutions that increase efficiency and connectivity.
Learn how Bitbean helps other clients