Software consulting services for your business growth & success
Your business challenges are real. With our software consulting, we'll develop a roadmap to help you meet those challenges head on.
Let's talk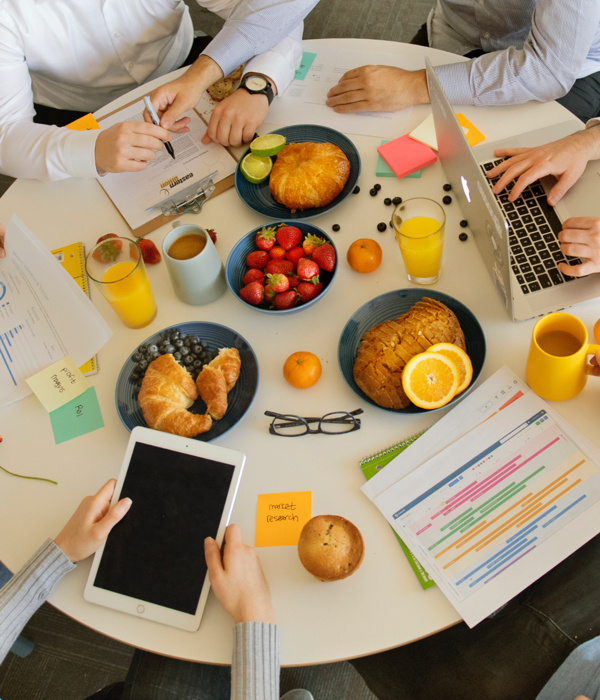 Software solutions that understand your challenges
arrow_forwardAre you looking for answers to your technology challenges?
arrow_forwardAre you struggling with competing in an ever-changing modern world of business?
arrow_forwardIs your industry changing faster than you are?
arrow_forwardWhat are your overall strategies moving forward?
arrow_forwardDo you have any idea the extent of software solutions that exist?
Bitbean's expertise and Shifting Perspectives® process looks at every angle of your business to bring you the best solutions
Software consulting that provides clarity
Our software development consulting services bring focus and clarity to your toughest business challenges and opens doors to optimal opportunities for growth.
100+ years combined expertise
We bring over 100+ years of combined expertise to uncover successful software solutions that solve your problems and help you grow.
Shifting Perspectives®
Bitbean's Shifting Perspectives® analytical approach cuts to the core of your company's process, identifying impediments to growth and maximizing growth potential.
Highest ethics and respect
We operate under the highest ethics and respect your business as we consider your people, processes, and systems—all critical components to successful venture.
Our software consulting services include
System strategies
Digital transformation
Operations
Technology assessment
System strategies are the best investments to operate your business
We align your systems to your overall business strategy goals to bring simplicity and accuracy to otherwise complex issues. Key considerations are evaluated including technology, scale, scope, operational, and organizational systems.
Bitbean's software consulting brings you a diverse set of skills that span process, engineering, and design to give you the best possible software solutions by defining requirements, developing adaptable designs, and checking for compatibility/integration.
Optimize your business processes with a digital transformation
If you're looking to drive efficiency and productivity, a Digital Transformation will give you the greatest impact on your products, assets, systems, and processes. We'll help you harness that power to boost customer value, manage risks, and uncover new growth opportunities.
Our software consulting will guide you through devising and executing a solid, digital strategy that matches your overall business goals with digital technologies to improve your operations, create additional value, and increase ROI.
Increase productivity and profits in your day-to-day operations
We understand your goal to achieve optimal levels of output. With that in mind, our software consulting will look at processes and resources that will produce the highest quality products or services to execute your most efficient business model.
We'll review your applications, programs, and systems. Then we'll make recommendations to improve and automate your processes to complete business tasks, reduce and eliminate errors, report activities, and increase overall efficiency.
Technology assessments ensure adaptability and business growth
Our software consulting process will analyze your applied technologies and business usage to determine risks, areas for improved performance, and overall business growth.
Through statistical analysis, we provide insights to the performance of all servers, network components and business workstations to assess their alignment with your business practices and requirements.