Innovative custom education software solutions
Helping students succeed is priority one for all educational institutions. We'll help you leverage technology and education software solutions to enhance your students' experiences, streamline administrative processes, and personalize student learning in a safe and secure digital environment.
Let's talk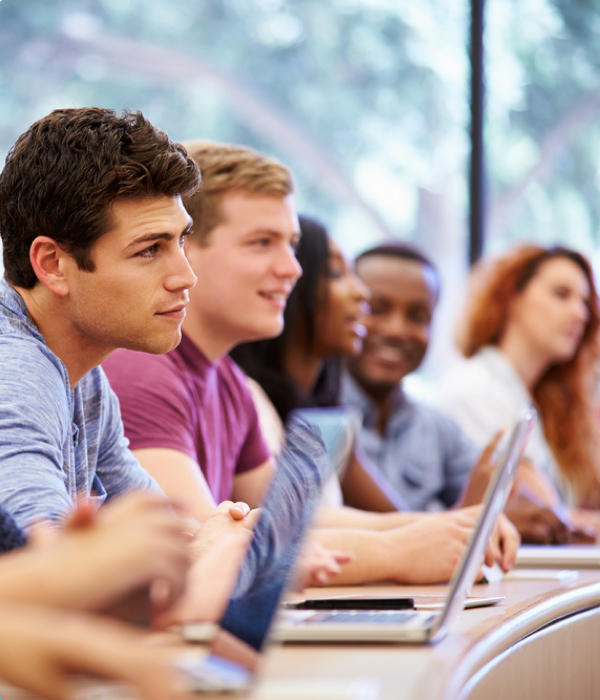 How we benefit educational institutions
Enhance student learning
Innovative eLearning software platforms that engage students within various formats for a personalized experience on any device, anywhere.
Efficient management
Technology designed to simplify, organize, and manage curriculum, collaboration, student management, fee management, finances, time, etc.
Lower production costs
Building education software to automate administrative processes while increasing productivity, saving time, and improving services and overall efficiency.
Safety and security
Secure software designed to protect your organization's systems, data, and users.
Expertise in education software
Administrative systems
We'll build a seamless education software system to handle all your administrative tasks including enrollment, attendance, scheduling, grade reports, forms, accounting, billing, admissions, and much more.
eLearning platforms
Bitbean will build a comprehensive eLearning software solution designed for creating, delivering, and tracking online training and education.
Collaboration platforms
Enhance your collaborative efforts with a dynamic, standards-based system that provides opportunities for online learning and a safe and secure way for teachers and students to connect.
Systems integration
Integrate your systems and processes with customized interfaces that improve efficiencies and eliminate manual data entry.
Application/systems modernization
Bitbean's expert designers, developers, and engineers will take your outdated applications and processes and transform them into efficient, upgraded education software systems.
Records management
We create a safe and secure centralized records and document management system for completion and storage of necessary documents including automated filing capabilities and migration of documents and forms into student and employee folders.
New product development
Bring your ideas to Bitbean for improved teaching and learning, efficient office processes, better scheduling/enrollment/admissions, online teaching and learning options, or any other vision for better education.
Web & mobile systems
With customized online and mobile education software systems, you will provide teachers and students access to your educational/training organization while reducing overhead, increasing overall efficiencies, and decreasing paperwork.
The Bitbean advantage
arrow_forwardWe focus on customized solutions to facilitate learning by engaging students with enhanced user experiences.
arrow_forwardWe develop personalized education software that matches your educational goals of inspired teaching and student success.
arrow_forwardWe go to great lengths to maximize the safety and security of your systems, data, and user information. and compliance.
arrow_forwardWe upgrade and/or integrate with legacy systems to improve efficiency and bring innovative learning to life.
Learn how Bitbean helps other clients