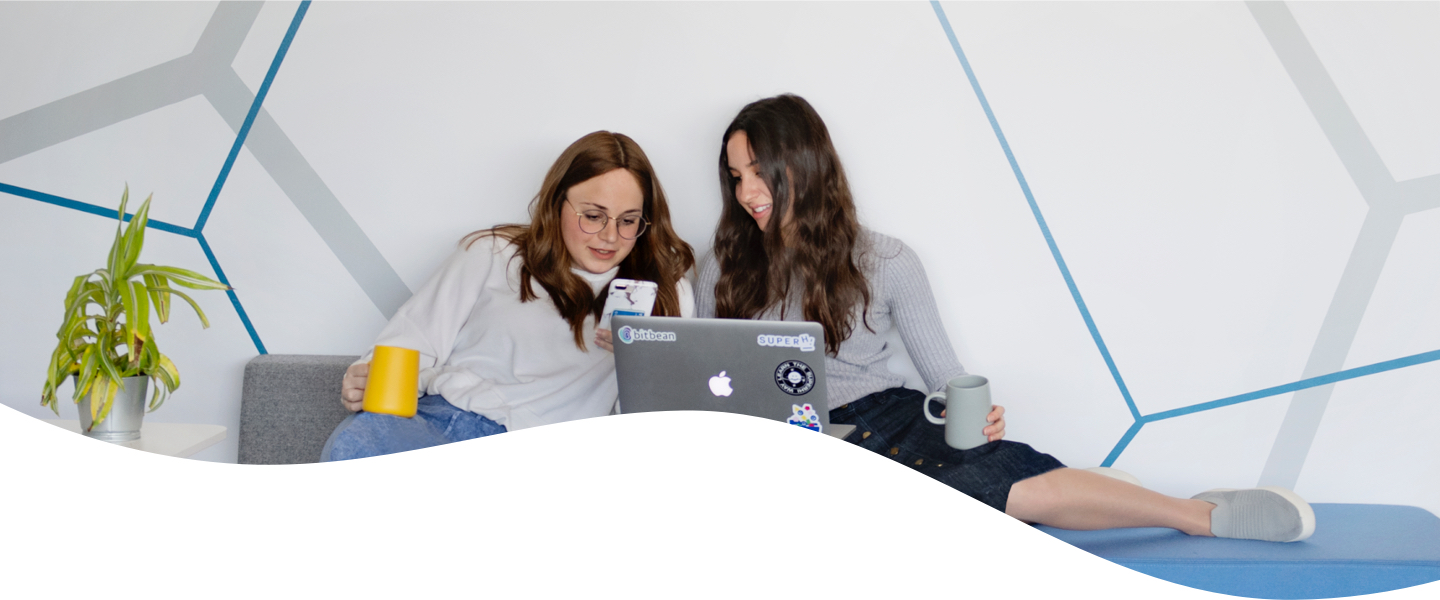 Web development services to power your business
With our expertise in custom web application development, we can ensure that your goals are not only met but exceeded. Make your business accessible 24/7 with an intuitive and efficient online web presence. Your powerful web-based business will engage your customers, attract more visitors, and make your employees more efficient wherever they are.
Let's talk
Web development services that engage your customers
checkMake your customers enjoy doing business with you with intuitive pages and engaging content that captures your customers attention and pulls in new visitors.
checkEducate your customers on new products, services, and trends with a web presence that is designed with their needs and demands in mind.
checkIncrease your customer service with automated systems that provide your visitors with exceptionable search options, answers to questions, chatbots, and more.
checkGive your customers access to immediate results to their data inquiries with a safe and secure web portal.
Web development services that increase productivity
checkOur web-based technology solutions will help you drive productivity and increase efficiency and workflow.
checkFull accessibility and visibility - make sure your business is running smoothly and available online 24/7 with all the tools employees need to get the job done while on the go.
checkReduce your staff with easy-to-use, online customer forms that enter information directly into your business systems in an easy and secure fashion.
checkKeep your sales team on the road with the latest information with an app that's in sync with the rest of your business. portal.
Bitbean's web development services team ensures optimal functionality and user experience for all your websites
checkWe use the most advanced strategies, UX design methods, and technologies to bring your business to your customers and to the world.
checkWe work alongside you to build highly interactive, dynamic, and data driven applications for different business units across the enterprise.
checkWe design and develop web applications while identifying scalable solutions to your complex business needs while also optimizing and maintaining existing applications.
checkWe ensure compliance with security, infrastructure processes, policies and other administrative/corporate procedures.
What you can expect from Bitbean your web development company
Responsive designs
We'll design your web presence to respond to your user's behavior and environment while working seamlessly across all devices to increase usability, searchability, and visibility.
Mobile friendly
Chances are that most of your customers are using a mobile device. We'll develop your web presence to be fast, secure, and immediately accessible from any mobile device.
Cross browser
Not all customers or browsers are alike! So, we develop websites with Cross Browser Compatibility to provide the same high-quality, seamless user experience regardless of browser.
Usability testing
We include two categories: 1) Explorative to assess effectiveness and usability of a prototype, 2) Assessment to evaluate real-time trials of the technology for satisfaction, effectiveness, and overall usability.
Vibrant UX design
Getting your business noticed is crucial. Our creative UX Design development services will express your brand with vivid imagery and design elements that will "wow" your customers and keep them coming back.
Technologies we use