Developing custom software from scratch can be a huge endeavor. If you take it to your in-house team, you might wonder why you decided to bite off more than you can chew. It's a tough thing to have to admit. But once you realize your software project is more than you can handle, it may be time to find help.
Why you need outside help.
The reasons for looking externally for help can vary but can be due to project complexity. It can also be the project's scope, time limitations, lack of an IT team or skills, lack of resources, etc. And many times, it involves more than one, if not all, of these issues.
Although it may sometimes be difficult to do, asking for help is one of the best ways to avoid costly errors. Take your time to find a good reputable company to help you reach your goals and meet your objectives.
How do I look for help?
Start by following the steps you would normally take when looking for any vendor.
Set your project parameters.
Are there requirements that would affect vendor selection (e.g. experience in chat bot integration)? Do you have a tight deadline for completion that not all vendors can accommodate? Do you a prefer local company? Do you expect to have in-person meetings on a frequent basis? Knowing the answers to these and other questions will help narrow down your choices.
Ask for referrals.
Sometimes the best vendor selection comes from someone you know who's used a software development company in the past. Check with your business network for referrals.
Check online reviews.
Look online for review websites like Clutch to see what customers are saying about their experiences.
Read up on the subject.
Thanks to the internet, there is plenty of information available on software development. Read as much as you can to become familiar with different methods and options that are available.  
Do online company research.
Once you've selected some possible vendor options, visit their website. How long have they been in business? Are they reputable? What does their business philosophy and ethics look like? Do they have any awards or are they part of any recognized business lists? Read their case studies and look for testimonials. Try to learn more about their style of work and team to see if they may be a good fit.
Pick a good partner.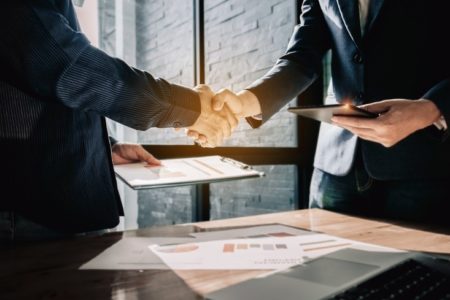 But there are a few other things to consider before your active search begins. Depending on the scope and size of your custom software development project, you should start by thinking about your selected software development company as more of a partner. The partner you choose should be able to fully understand and share your vision. Doing this may narrow down some of the potential options.
For example, are you looking for a full-service development company who can take your project from beginning (idea) to end (final product)? If so, you'll likely be working with them for some time. It's important to keep the lines of communication open and flowing freely. You'll want to build a good working relationship to avoid any misunderstandings.
Should I go with an offshore or onshore development company?
Do you prefer working with an onshore or offshore company? Explore the advantages and disadvantages of both. For example, onshore software development companies may offer a better command of UX design due to cultural experience. They may also provide better communication and can meet you in person. Onshore is a good choice particularly for fast-growing businesses who are looking for high-quality solutions for a new product. The downside is the cost due to higher regional rates.
Offshore companies, on the other hand, may be the cheaper option. However, they may require an already well-defined project with specifics. Using an offshore company may pose problems such as language barrier issues, cultural differences that hinder design, and having to deal with different time zones.
What do I need to prepare?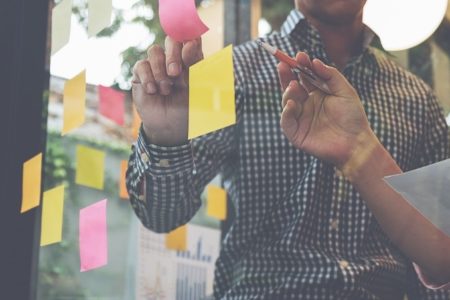 It's important to fully understand what you want to achieve with your custom software, both now and in the future. If you don't have a handle on understanding what you want, how will anyone else?
Have a vision for your project.
Take the time to think about how your new software will improve or transform your business. Dream big! Creative thinking will expand the options of what your software may be able to do. Even if you don't start the build with all your big ideas, it will help the design to include such options in the future with less cost. Ultimately, your project vision will hold the key to a successful project outcome if it is communicated with your company of choice.
Create a spreadsheet.
Start by creating a spreadsheet to help define your product's goals and your expectations. This will become a road map to your project and become more useful in the process if you update as necessary.
Overall considerations.
Paint a picture of your project structure. By providing answers to important questions that affect estimates from vying companies, you'll provide transparency about expectations. For example, do you have ideas about the scope and sequence of your product build? Do you have an overall strategy? What will this product ultimately do for the user (your customer)?
Sweat the details.
What is your target timeline? Will you need designs? Are there any legal requirements that must be considered that will affect the design of your product? These details may make a difference in the project bids you receive.
Current situations to consider.
What about your current technology, systems, and software? Are you planning to keep any of these around? Will any of your current processes need to remain unchanged?
Provide a list of project requirements.
Knowing your needs and putting together a list of must-haves will help you find a company who can better meet those specific needs. Make a list of required elements, desired features, and wish list. That way, you can be sure that your product will be designed to accommodate growth, improvements, and future modifications. It lets others know that you are committed to the product's success and considered its fullest potential.
If you're not looking to develop a new product but simply to improve your current processes, new software can help. Think about what you wish you could do better, even if you don't know what that change looks like. Explore competitor's online offerings and compare strengths and weaknesses. A great software development partner will take the time to help you understand your business. They'll look at it from many different angles to be sure not to miss anything. Then, they will provide the best way to reach your objectives.
Select the best software company for you.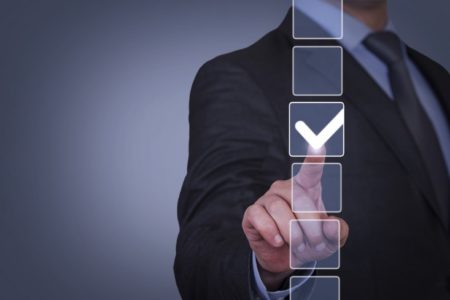 Choosing the right custom software development company for your project is critical to its success. What things should you consider to be sure you uncover the best company for your project? Entrepreneur advises that you start with defining the desired geographic area for your company search. You may want to explore some local companies and then expand to outlying regions.
Look for companies who have done similar work in the same industry. If you've identified technology that can build your project, check out companies who have expertise in that area. Also, consider what methodology the company uses to develop the software. Will the project be rolled out in phases or all at once? Some methods are better suited to larger, complex projects while others are ideal for smaller business applications.
Create a short list of potential companies to compare.
Once you've selected a list of possible software development companies to work with, research their experience and past projects. Do they have the resources to handle the size and scope of your project? What does their design and build process look like? What about their support and maintenance policy? Do they provide any guarantees?
Of course, ultimately you will narrow your list down to companies who better accommodate your budget and timeline. Cost may be the biggest factor in your final selection. Just be sure that you closely examine why one company charges more. What are they offering that another company is not including in the quote? Are there hidden costs or expenses that may surface later with the cheaper alternative? Does one company offer more service incentives than another? There are usually valid reasons for the differences so you want to be sure you understand how they will affect your project.
Once you feel that you've found the right company, ask for references that you can personally contact. Discuss with them their own experiences and why they decided to work with that company. This would be in addition to online testimonials and reviews.
How Bitbean can help
Whatever your next project entails, Bitbean software development company can help you achieve success. With experience in several industries with a multitude of solutions, we have the expertise to make your vision a reality. For more information on how Bitbean can help, contact us today or explore the services we offer.