When businesses handle other people's assets, they have to be extremely careful. All transactions need to be error-free, and there are often guidelines laid out by the law as to how those assets can be used and by whom. As a result, companies that exist solely to manage and distribute client assets are often hesitant to automate processes. First and foremost, it can be a challenge to find a web development company that understands the complexities and regulations that drive how asset management firms operate. Second, finding ready-made software that can integrate with necessary procedures can be next to impossible.
When Keep Them Safe Pooled Trust — KTS Pooled Trust — started looking for a web development company, they recognized that they would need a custom software solution for the automation challenges they were facing. What they didn't know was how to proceed after putting together a list of their basic requirements and working on the initial design.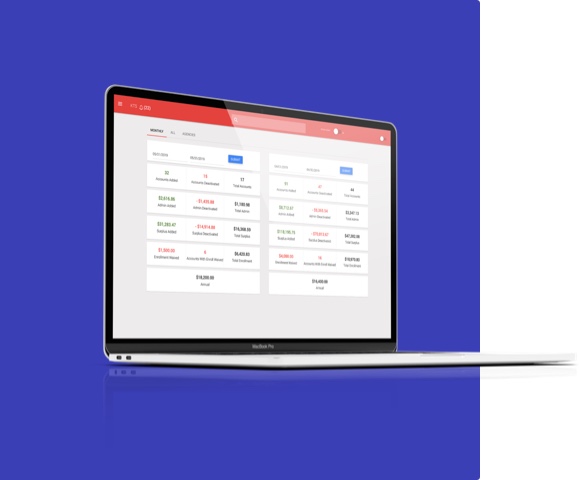 About the client
KTS Trust was established to help disabled individuals maintain their quality of life while remaining financially eligible for public assistance like Medicaid. To receive Medicaid, people have to pay any monthly income deemed to be "Excess Income" to Medicaid or the MLTC. In some cases, this leaves Medicaid recipients without the funds necessary to pay for their day to day living expenses. KTS Trust manages a pooled income trust. Individuals receiving Medicaid can deposit money they earn into the trust, which then pays for essentials like food, housing, care services, and any other expenses not met by government assistance programs on their behalf.
Why KTS Trust needed to partner with a web development company
While the company had solid processes and procedures in place, the fact that it was still managing client needs manually was a huge roadblock to growth. On any given day, KTS Trust was dealing with hundreds of transactions across a wide scope of user accounts, with the most activity often happening within the first ten days of each month. Before the company partnered with Bitbean, the majority of processes were being performed manually and too many resources were devoted to processing client transactions. Even basic processes could take up to a week. They needed a simpler, more efficient way to manage thousands of payments, deposits, and fees, and decided that building a portal to manage everything and automate as much as possible was the best solution.
They chose a trusted referral, Bitbean, to create a robust web portal that could automate and streamline the complicated processes involved in managing payments, deposits, and fees for their vulnerable clients.
KTS Trust's software challenges
When KTS Trust made the decision to invest in web portal development, they knew that it would have to be:
Able to handle a lot of transactions
The company was hiring more and more employees just to manually fill out forms and process payments, and to ensure accuracy. Manpower was even being used to address and mail out checks. As KTS Trust grew, the cost of employing so many people was becoming unmanageable.
User-friendly across the board
KTS Trust serves clients with varying degrees of technical aptitude and any software solution created by a web development company would have to be intuitive enough and easy enough for clients to use while also being robust enough to meet the company's in-house backend needs.
Compatible with the company's existing process
Part of why KTS Trust chose to partner with a web development company instead of looking into open source and ready made software options is that they had processes in place that could not be changed.
What web portal development looked like for KTS Trust
Working with a web development company to create a portal from scratch paid off. Bitbean was deeply involved in both the design work and coding for the project (using PHP and MySQL), and was able to offer KTS Trust suggestions that made their initial vision even better. The end result was a client-facing and internal web portal that took several hours of workflows and condensed it down to just a few minutes. In addition to automating basic procedures related to client transactions, the system is also able to deal with issues that arise so fewer mistakes are made, streamline the onboarding of new clients, generate client balances and report them via phone, send to-dos to employees, and push activity alerts.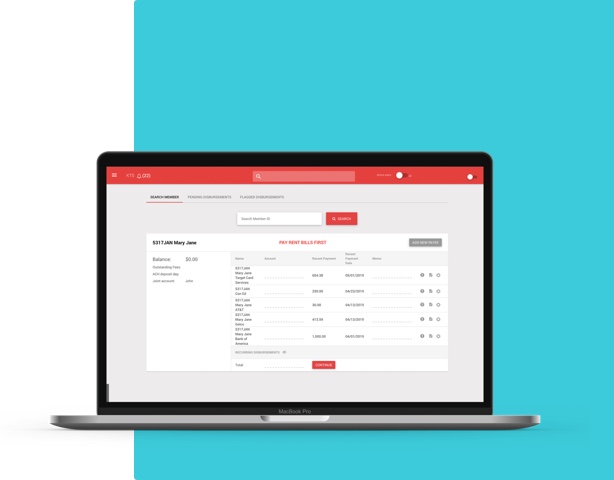 Standout features
Employee time management and task list processing
The custom software portal Bitbean developed automatically triggers tasks based on different events and then assigns it to the appropriate employee.
New client documentation processing
The portal also automatically emails new client documentation out to all necessary recipients.
Start-to-finish payment processing
When a payment is requested, the application finds the client account, confirms available funds, and processes the request. Checks are printed, folded, stamped, and mailed automatically.
After the launch of the portal, KTS Trust continued to work together with Bitbean to make changes, add new features and functionality, and to develop a phone app that communicates with the portal and makes the user experience even better for clients.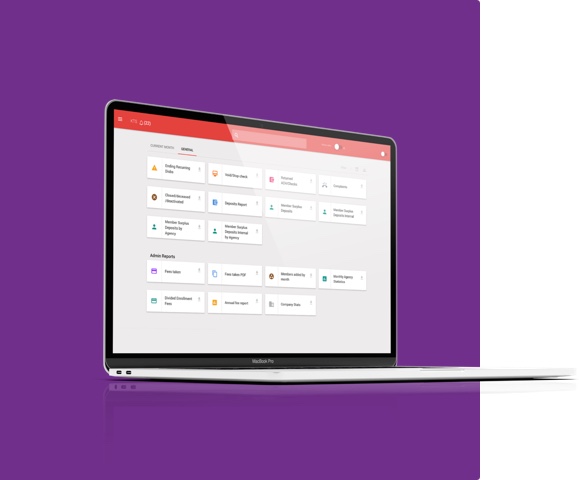 Web Portal Development Allowed KTS Trust to Scale
For some companies, time is the resource that can be hardest to come by. When that is the case, software that can streamline and automate integral processes can be the key to growth. Working with a web development company to create a custom portal is what ultimately allowed KTS Trust to scale. They were able to build a back-end system that met their exact needs, as well as the needs of their clients.
The system included an automatic payment system, process automation, new client onboarding, and analytics — all of which shortened what used to be week-long tasks into quick, ten minute processes. As a result, employees could refocus time and energy on growth activities and the company was able to concentrate its hiring efforts on top-tier workers. Additionally, no other pooled trust has a similarly robust or automated system — a definite selling point for clients who want to be able to check their balances or request payments quickly and easily.
Additionally, no other pooled trust has a similarly robust or automated system — a definite selling point for clients who want to be able to check their balances or request payments quickly and easily.