Recently, Clutch.co recognized us as a top developer in New Jersey for 2019! And Bitbean couldn't be prouder! For little under a decade, Bitbean has successfully built custom software for ambitious companies striving to be industry leaders. Our team applies a wide range of talents to tackle challenges head on and build powerful customer enterprise software. The commitment we have to our clients to go above and beyond is again confirmed with this latest confirmation by Clutch.co.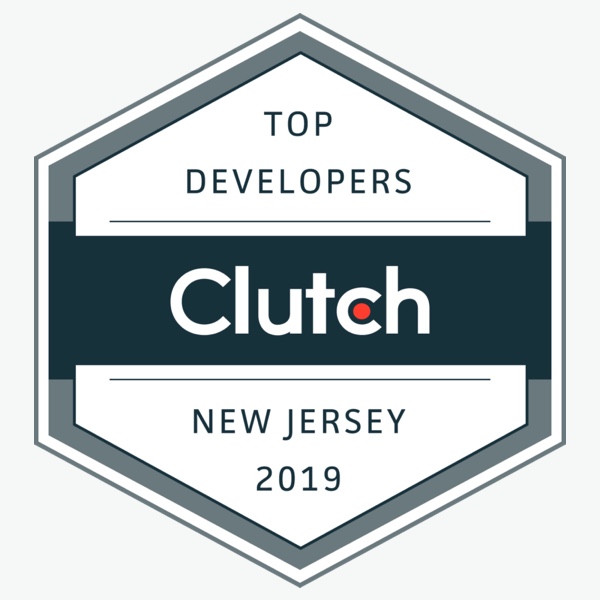 "At Bitbean, we strive to empower ambitious companies with the true spirit of innovation with custom software solutions and our unique style of development to help them reach their full potential," said CEO Ephraim Arnstein. "We are fortunate to be a part of their growth, which drives our own success and this prestigious recognition as a Clutch Leader."
Clutch is a B2B platform that meticulously rates and reviews agencies across various industries. They aim to unite businesses with the best-fit agency or service provider to resolve a specific need. Based on their unique method, they rank hundreds of companies by evaluating their client feedback, market presence, and work portfolio. We are #1 on their Leaders Matrix out of over 70 New Jersey developers, as well as ranked in their 2019 B2B report, according to Clutch.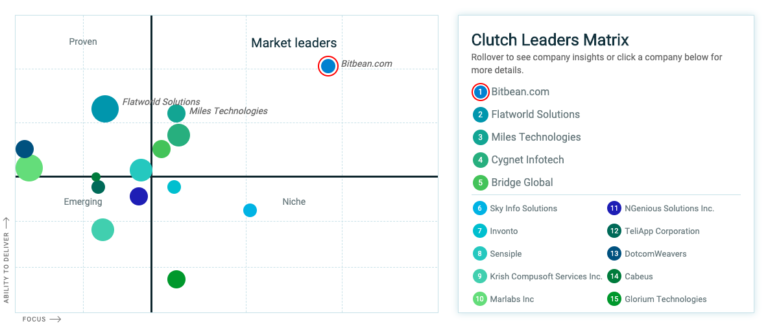 Along with being ranked highly on the platform, our success extends to Clutch's sister sites: The Manifest and Visual Objects. The Manifest publishes projects from top agencies like us, how-to guides, and industry reports to help businesses make intelligent decisions. Likewise, our portfolio of work is shared on Visual Objects so that prospective clients may imagine a potential project.
It is an immense honor to have received this award from Clutch! We'd like to thank them, as well as our clients, for taking the time to thoroughly review our business practices. We're looking forward to the future as we continue to help businesses build the businesses that they want to build.