It's common knowledge that more and more of us spend a considerable amount of time on our mobile phones. However, we aren't using our phones just to stay connected with family and friends anymore. We're using it to browse, shop, play, be entertained, and so on. Statista reported that a staggering 52.2 percent of all website traffic worldwide was generated through mobile phones in 2018. This number will only increase as the adoption of smart phones worldwide increases.
While some use mobile phones for personal reasons, an increasingly large number of people use  mobile phones for work-related purposes too. It's no wonder then that more and more businesses, regardless of whether they are B2B or B2C, want to leverage mobile apps to widen their customer base. This trend will gain significant momentum in the years to come, with the advent of technological innovations and promising trends in mobile app development. While mobile apps are here to stay, it is custom apps that up the ante considerably. They offer advantages that are beyond the scope of regular apps, helping businesses realize their objectives while simultaneously delivering a more targeted and improved user experience.
Top 5 Reasons to Build a Custom Mobile App for Your Company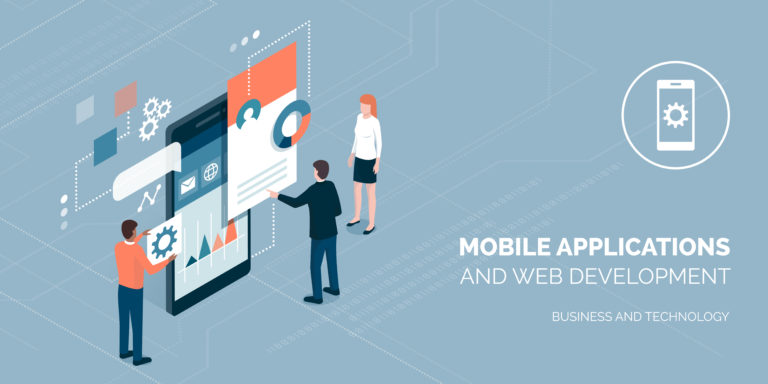 Building a generic mobile app by using an online mobile app builder is much simpler and vastly different from custom application development that builds from scratch a mobile app that is customized to your business's image and vision. Generic mobile apps don't provide the customization and advanced functionalities that are provided by customized mobile apps.
Read further to learn more about how and why custom mobile apps are better suited to drive your business's growth. We've compiled a list of the top 5 reasons to build a custom mobile app for your company.
1. Custom-Match to your Brand
Mobile apps should be carefully constructed around your brand and its elements such as, logo, tagline, and its mission and objectives. In a plethora of similar looking apps that even provide almost the same features, making your app stand out from the rest is extremely easy by customizing it to exhibit your company's brand image.
It's highly recommended to explore the different elements of your brand that you would like your app to emphasize to make a positive brand statement that users recognize and identify with. Since the app is just another platform to sell your products and services, it should portray your company's brand image as would any other outlet or branch. Be sure to incorporate in the app the style, functionality, graphics, and the exact motto that your brand is synonymous with. Custom app development would definitely help distinguish your app from the rest.
2. Customize to Customer and Business Requirements
Every business has different requirements and caters to different target customer groups as well. Why then are all apps the same? Building a generic app is useless; it doesn't yield any returns primarily because it doesn't meet your business's specific requirements.
Build a mobile app that includes all features and functionalities that are synonymous with your company's products and services and serve your business goals accordingly. Moreover, apart from your business requirements, user experience is another important consideration as users are the ones who will be using your app! Focus on providing them with a unique customer experience that will give your app a distinctive edge and help retain customers. Include functionalities to provide an engaging and interactive customer experience that is unmatched by any other.
3. Increased Profitability
A customized app that provides a unique and engaging user experience, better features, and functionality is better positioned to acquire new users. These attributes also help retain existing customers, positively impacting profits and revenues.
With customized mobile apps, you also have access to important customer data and analytics that help drive key business decisions that further enhance profitability. Data analytics can also provide information on which customer group to target more profitably and also help identify the areas for cost cutting and improvement.
Besides, mobile apps are an important platform for selling products and services without incurring the expenses that brick and mortar shops do. This is another important aspect that drives profitability.
4. Enjoy Scalability
Most mobile app builders available online provide generic apps that are not scalable to meet a business's growth. On acquiring a larger customer base, apps must be able to withstand high traffic and not slow down as it negatively impacts the user experience.
Customize your app to be in sync with your business's scope and expansion plans. An app that isn't designed to scale up to match a business' growth when the need arises, defeats the purpose of building a mobile app as it doesn't synergize with the company's growth and profitability.
5. Enhanced Security Features
The security of sensitive business and customer data is paramount to the sustainability of your organization. Data security measures are crucial in building trust and increasing users' confidence in your brand.
A generic mobile app builder creates apps that are not designed to safeguard your company's and user interests and is therefore not recommended. Instead customize your app to include strong security features that tackle threats to your system and protect confidential customer and business information.
There are many ways to incorporate added security when building a mobile app, among which cloud based storage, is one of the most preferred ones. Most cloud-based storage companies allow companies to authorize access to different employees based on their rank and assigned projects. This helps increase the security quotient of your app.
How to Make a Mobile App That Acts as a Powerful Business Tool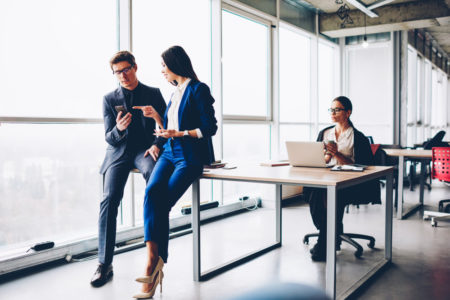 Forward-thinking businesses are looking at customized mobile apps as powerful tools to help realize their organization's objectives. In what ways do custom apps differ from regular apps? Most apps provide basic user experience, with no frills, and most importantly, provide the same user experience to all – buyers and sellers. In contrast, custom apps are built with a specific purpose: to attract target audiences and cater to their demands.
Custom mobile apps take into account a business's unique value proposition, requirements, and challenges to help it grow. Given how a custom mobile app is built, with specific considerations for the target customer group and business, it's a win-win for both groups. Businesses experience increased sales and customers experience increased satisfaction through immediate and top-of-the-line service.
When creating a custom mobile app to boost your business, consider these advantages that come with leveraging a mobile app as a business tool.
1. Customize User Experiences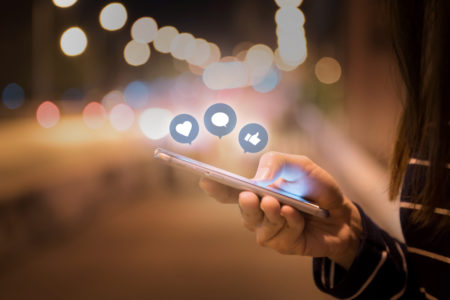 A mobile app that is custom designed for your business needs is one that is designed while keeping in mind the target audience that your business is trying to reach. The app's design focuses on the requirements of the intended customers, creating a more engaging user experience for them. Custom apps can also provide a more interactive user experience, while simultaneously establishing the brand value and recognition to ultimately promote the business' products and services. An engaging, interactive, and unique user experience for the target customer group assists the business in acquiring and retaining customers.
2. Market Through Apps
Marketing has undergone a rapid change, with traditional marketing mediums being replaced by social media and web and mobile apps. Customized mobile apps go a step further than social media and regular apps. They provide an all-in-one marketing and promotional channel to reach targeted customer groups by helping showcase a business in its entirety. Furthermore, they help a business present its complete lineup of products and services along with their features and functionalities. With custom apps, businesses can feature customer experiences, ratings, and reviews, along with promotional offers and strategies such as discounts or coupons that are designed specifically for the intended audience.
3. Integrate with Other Platforms
Organizations can integrate custom mobile apps with their company software and other platforms, enabling seamless and easy exchange of business, customer, and product information, eliminating the need to import data from various sources. This is especially relevant during new product launches, when valuable time is lost in trying to establish a connection with other software or platforms in order to exchange data. Since custom mobile apps are built to integrate easily with company software, employees can easily access other business tools and even send, retrieve, modify, and receive data.
4. Data Analytics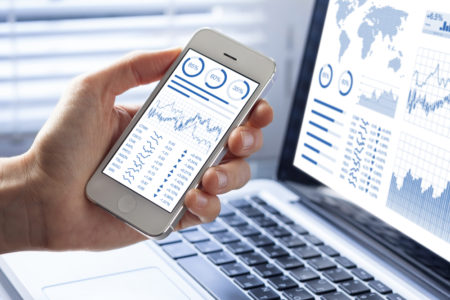 Leverage the power of data analytics through custom mobile apps. In the digitalized global economy, the power of data analytics cannot be ignored. Customer preferences, buying patterns, and behaviors are important parameters that help businesses develop customer-oriented products and services and market them in a targeted manner. Based on customer search and purchase patterns, companies can promote goods and services to the target audience through notifications of discounts, offers, and promotional events.
Apart from information on customer preferences, apps can also provide real-time operational data such as, sales revenue, inventory stock levels, employee productivity, and customer reviews and ratings. Data analytics is an important and vast field in and of itself, helping businesses make key strategic decisions that help them grow.
5. Standardize Processes for Enhanced Productivity
Since custom mobile apps are tailored according to a business's unique processes, they can help optimize workflow, thereby enhancing employees' efficiencies. They also help promote collaboration between teams through sharing of information, videos, and documents.
6. Provide Improved Service to Customers
Custom apps can be designed to forge a stronger one-on-one connection with customers through advanced functionality and features. Furthermore, businesses can also provide 24/7 accessibility through online forums, chatbots, and other application tools, making customers feel valued. After all, satisfied customers provide the best word of mouth publicity. On the other hand, negative reviews and ratings can hamper business. Therefore, providing improved service to customers is essential in the fast paced, modern, and digitally driven economy.
Creating a Mobile App for Your Business
Custom mobile apps can give businesses a much-needed boost in a market that is driven by instant gratification. They help businesses learn more about the intended target audience and leverage technology to better understand the market dynamics, gaining a competitive edge over their competitors. Furthermore, with the help of custom apps, they can deliver enhanced products and services almost instantaneously at the customer's doorstep while simultaneously reducing costs and improving efficiencies.
Bitbean has an excellent team of custom software development and user experience experts who know what it takes to create a mobile app that will provide an engaging user experience and help your organization achieve enhanced success. If you have a mobile app idea, we would love to get in touch with you and help you bring it to fruition. Contact Bitbean today to get started. Our staff would love to discuss your business's requirements and goals and build the perfect mobile app for you!