Bitbean on Inc5000 2018!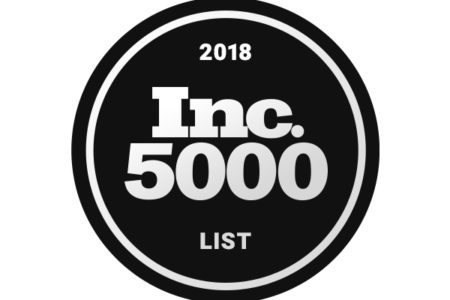 Now that's a big deal. But making it on the list for a second time is an even bigger deal! With only a fraction of companies who have made it on the list more than once, Bitbean has earned a place on the list for a third time. We know that Bitbean on Inc5000 list three times is an achievement and one that we are proud of.
Inc5000 recognizes private companies
Recognizing the fastest-growing private U.S. companies, Inc5000 has looked at "tens of thousands of companies over the years." And getting a spot on this prestigious list is no easy feat! As Inc5000 reminds us, "making the list gets harder every year as your starting base grows." We are thrilled to have generated over 249% growth in three years. And even more excited to be a part of this very exclusive group of companies. Maybe this is why we want to shout, "Bitbean on Inc5000 for a third time!"
At Bitbean, our goal is to satisfy customers by developing the best possible software solutions that meet their unique needs. To again make the Inc5000 list and relish in the bragging rights associated with this accomplishment is icing on the cake.
Thanking our customers for our success
And in this moment of glory, I don't want to forget the reason we have been acknowledged—our customers. Working with you has made us the successful company that we are today. I thank you for placing your continued trust in us over the years to help you create your own success. You are a big part of this achievement and for that we are grateful! Go ahead and share this news "Bitbean on Inc5000 for 2018" with others as this is just as much a win for you as it is for us.
Ephraim Arnstein
About Bitbean
As a rising leader in software engineering, Bitbean is a junction of business and development expertise. Bitbean is an expert in custom software development, business analysis, and mobile app development. The company leverages its wide range of analytic talents to build powerful, customized enterprise software to automate business processes directly resulting in optimized workflows and higher profits. Bitbean has successfully completed projects with iconic companies such as Walmart, CVS, United, CardCash, Eastern Union and more.
"The combination of our Shifting PerspectivesTM methodology and our diligence on selecting teams has helped catapult our clients to levels of success far beyond their expectations", says Ephraim Arnstein, Bitbean's President and Founder." It is gratifying to our efforts be receive this prestigious honored by Inc."
Contact Bitbean for help on your next custom software project.